The Tube Amp Hall of Fame Site8
|
home


The Tube Amp Hall of Fame #42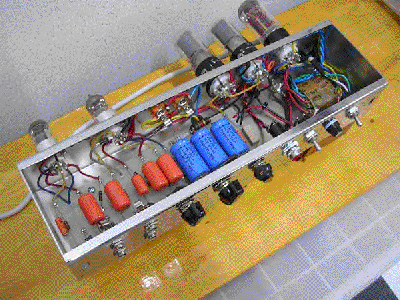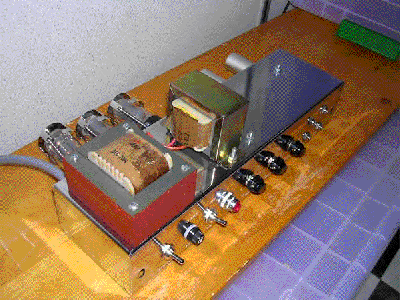 5e3 tweed deluxe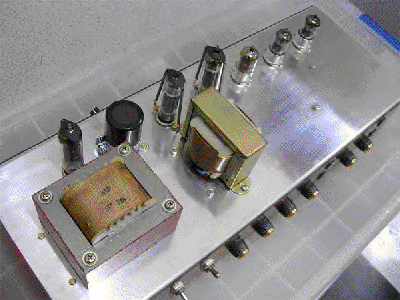 18 watt tmb
whow --
awesome kits,parts,chasis, and full amps
see http://www.ceriatone.com/index.htm
go and buy one!
---------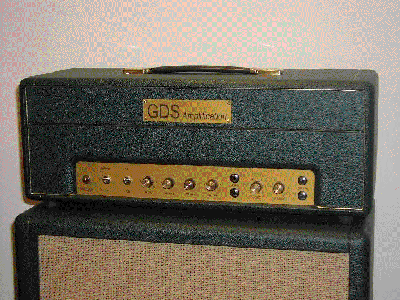 GDS 18W head with TMB and MASS attenuator built-in.
http://elektro.cmhnet.org/~graydon/18wattmain.html
------
also see http://www.18watt.com/
_______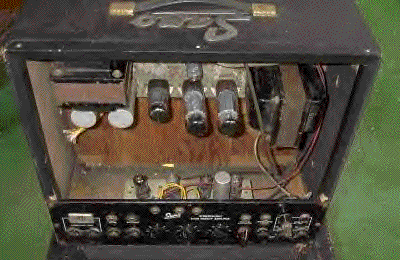 seperate 12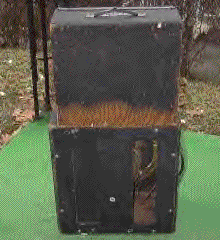 Sano Amp, dont know the model 3.
also see http://www.larryjohnmcnally.com/sano_amps.html
Circa 1940, Joe Zonfrilli, Sr., founded music schools called Major Music,
in Irvington New Jersey. At some point near 1950,
an accordion player named Nicholas Sano,
wanted a pickup for his accordion, and Joe designed and patented one
of the first pickups for what had until then been a purely acoustic instrument
. With the pickup came the need for an amplifier,
and so in 1951 came the first Sano amps.
see http://www.larryjohnmcnally.com/sano_amps.html
for more
---------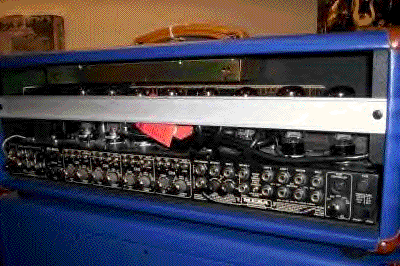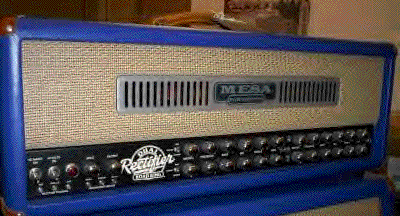 MESA BOOGIE
ROAD KING HALF STACK
FINISHED IN BLUE LEATHER
Progressive Linkage™, Channel Assignable Power Amp (patent 5,559,469) featuring 4x6L6 & 2xEL34, which allows you to select either 2x6L6, 2xEL34, 2x6L6+2xEL34, 4x6L6
or 4x6L6+2xEL34 for Power Ratings of 50, 100 & 120 Watts! / 6x12AX7, 2x5U4
Speaker Output Select (Speaker Out A, B or A+B),
9 Button Footswitch (Channel 1, Channel 2, Channel 3, Channel 4, External Trigger,
Reverb, Loop 1, Loop 2 & Solo)
-----